Villa Mercede
Restaurant "Là cucina con vista" Frascati
Elegance - Tradition - Innovation
Welcome to the restaurant of Villa Mercede
Our Restaurant
The restaurant là cucina con vista is a modern and refined design embellished with an enchanting view.
Two rooms - the garden and the view - form the backdrop to the beautiful open-plan kitchen and can accommodate up to 200 people.
A multifaceted, multi-functional open space is ideal for business lunches and entertainment events.
The simple and elegant decor blends with tones, materials and the effects of natural light in a remarkable balancing act.
The large windows, during the day, wrap the room in a bright embrace while during the evening - from each table - you can admire the thousand lights of Rome in a unique and sophisticated atmosphere.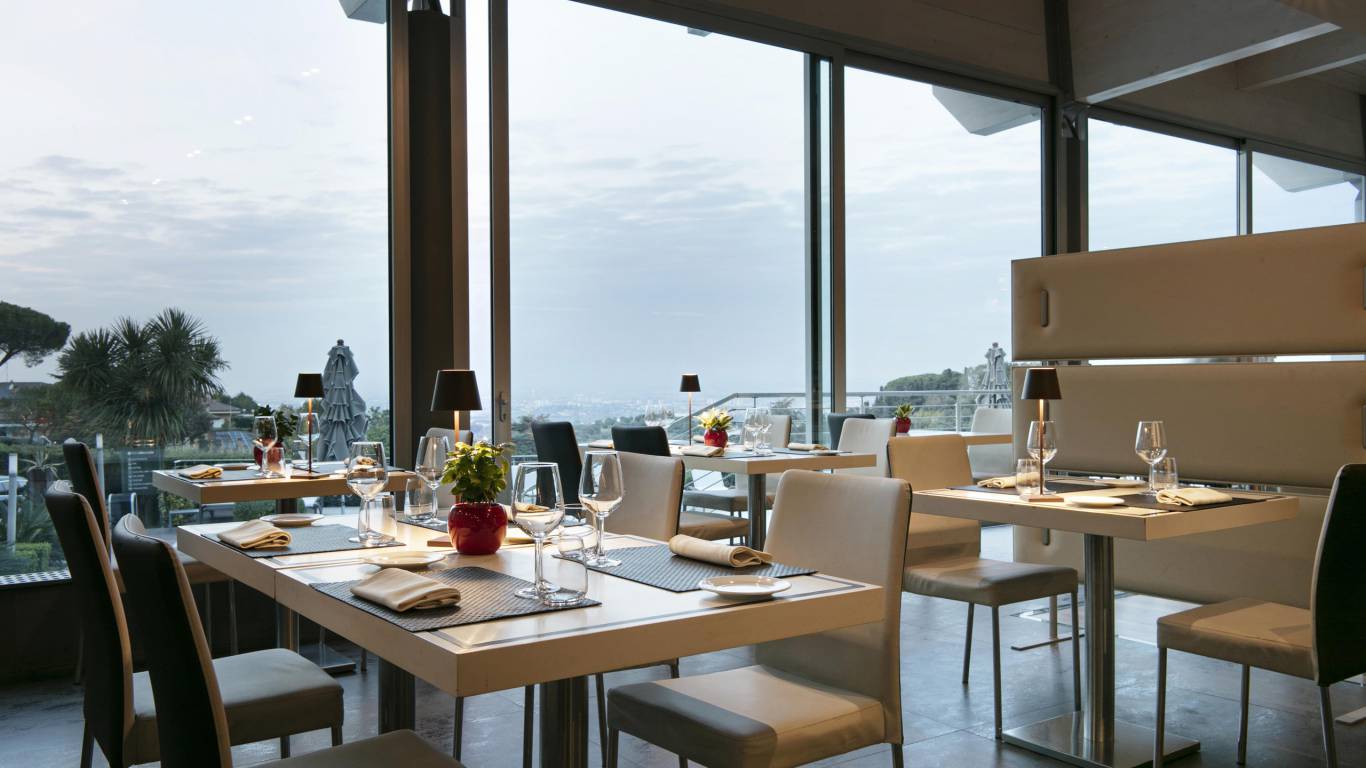 Our restaurant is no secret
Discover the kitchen through our customers
Many dishes deserve an award
I am a fan of first courses and in this restaurant I have tried excellent ones. The best ever: the ravioli stuffed with eggplant!
Valentina
Tripadvisor.com
5 star location
Convenient parking, restaurant with well-spaced tables and quality cuisine. Polite and pleasant staff. 5 star location.


Cristina D
Google.com
Good food
Nice place with good food and view. Thanks to personal
AleksandrA
Thefork.it
Advanced Technology
The work tools available to the chef are among the most technologically advanced: induction hob and rational rotary oven for vacuum and low temperature cooking.
These machines allow us to cook food (meat, fish, fruit, vegetables) continuously for 36/48 hours at 60 °, while keeping the nutritional properties unaltered and thus rewarding even the most discerning palates.
Our Staff provides service with care in an atmosphere of cordial hospitality that focus on the customer's needs.
RESERVATIONS